Out with the old, in with the new!
Welcome to Wickedly Chic's new version of love for indie brands.
Indeed, as it has been since June of 2006, Wickedly Chic is a labor of love.
A place where brands and shoppers can connect.
That was my vision back in 2006 and it continues to be my vision in 2016.
While I've steered off of the path a few times and tried different things within the site, my focus always has been and always will be about the products.
With this new version, I asked myself two questions:
How can I make Wickedly Chic a better experience for vendors? And how can I make it a better experience for shoppers?
If you've been a fan of Wickedly Chic for awhile, you will find a number of things that have changed.
First, the site is way more cool. And how can it not be? We're growing up and improving!

Second, vendors need to go through an application process in order for us to host them. This protects the integrity of Wickedly Chic and it also ensures that the brands are going to be in good company.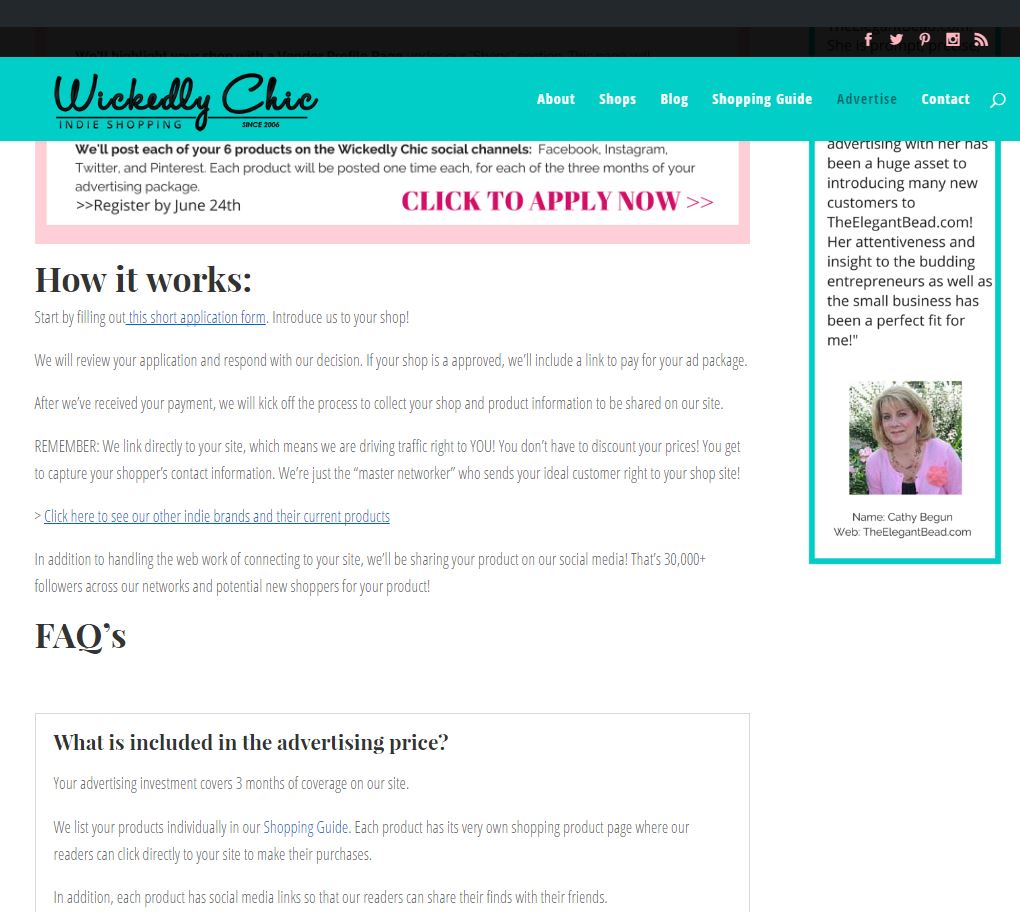 Third, it's easier to shop. The website flows more easily and even if shoppers are just reading about the brands, they will find that brand's products for sale on that very page.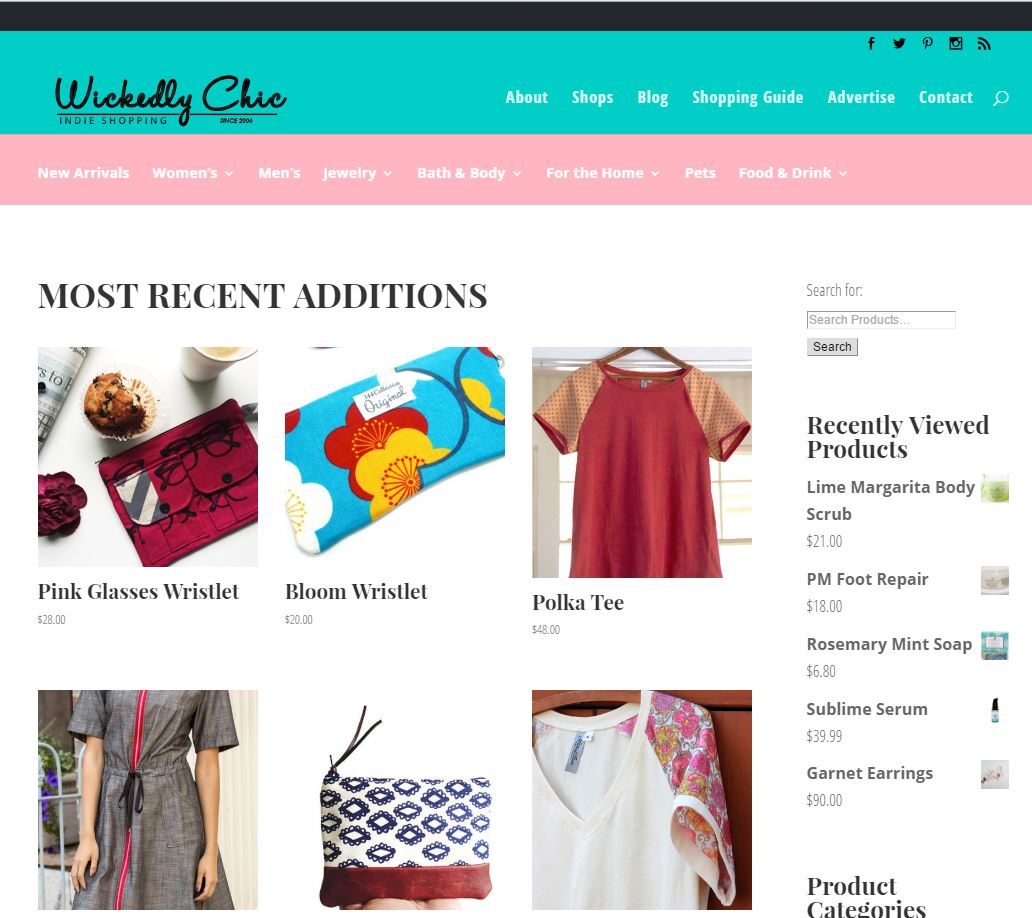 Fourth, we still have the shopping guide so shoppers can browse through categories – but the way that this is laid out is easier to navigate.
Finally, we will be rolling out two "sister" sites in the next month. These will both be a part of the main hub of Wickedly Chic. More to come on that, but I promise that you will love them.
Think of us first for your shopping. We take you directly to the vendor's website to make your purchases so that ultimately, you connect with that brand itself.
And if you have a brand that you would like us to host, apply! We treat you like family.
One final thing. My biggest thanks to Nichole Nadkarni and Mark Johnson who are the greatest partners in business crime that a girl can have. And Jane Ambrose Button who is one of the most brilliant women that I know and loves to tell me what to do – and I always listen to her. Eventually.
Teamwork rocks.
~Liz Nonnemacher