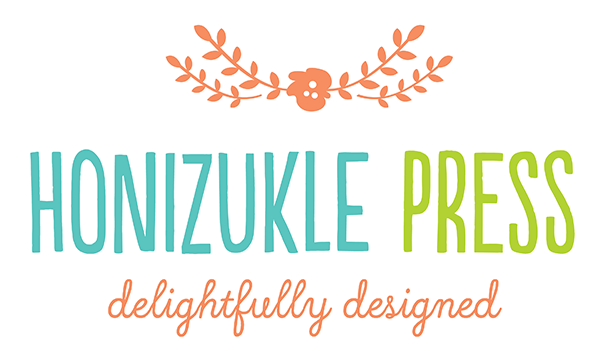 About the Shop
Honizukle Press, pronounced Honeysuckle Press but spelled a little differently, is a small letterpress and design studio specializing in greeting cards, custom stationery and design and founded by Kimberly Costa.
After leaving the NYC Animation Industry in search of work that involved more illustration and less computers, Kimberly ended up freelancing as a graphic and web designer. It wasn't until she stumbled upon a job as Art Director of a small greeting card company that things began to take shape in her mind. Shortly after, she quit her job, took some workshops and acquired a beautiful press she named Charlotte. They've been happily creating ever since.
Since setting up shop in her home studio, Kimberly's days are spent balancing time between sketching, printing and taking care of my her young boys. You wouldn't know it from simply holding one of her cards, but her little boys are woven into the process from beginning to end. Everything she does with them inspires her, from their clothes and toys, to the books they read and the things they tell her.
Every time you hold one of Kimberly's products, you're not only holding something that was made completely by hand, you're holding a little bit of her family as well.
Read about this shop On The Blog